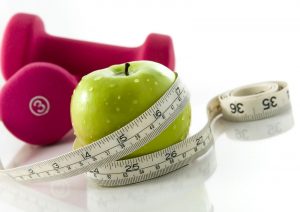 Weight loss is one of the most challenging things to do in life. Because we want you to get long term results we mostly counsel individuals of diet, exercise, and natural weight loss supplements. Dr. K and staff also review your medications and lifestyle habits that may be hampering you from reaching your weight loss goal. We take pride in being thorough about simple lifelong changes that you can make to get and keep the weight off. For short term and quick results we provide B12 injection, MIC injections, and stimulant weight loss tablets for appropriate candidates.
B12 is a vitamin that aids in increasing energy and metabolism. B12 levels should be checked before beginning therapy.
MIC: Methionine, Inositol and Choline are amino acids that aid in fat metabolism. When used with a diet and exercise plan, they can help you become more lean and trim.
Check out these helpful handouts below for more on weight loss and healthy eating.